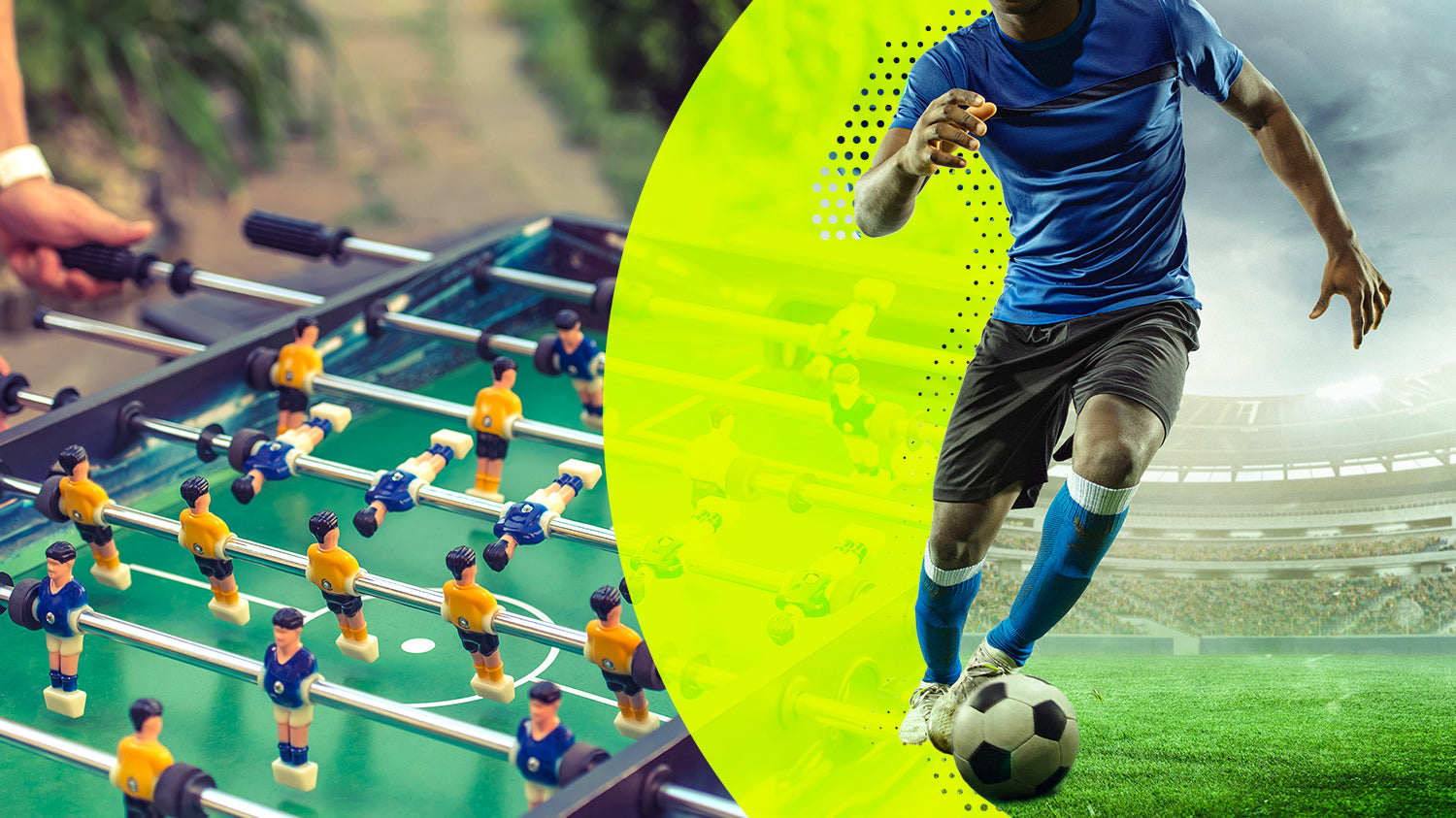 Don't need a foosball table? These team packs are great, stand-alone collectibles and gifts! 
Since 2005, Proyectum Sport has been manufacturing a product that has fascinated children and adults alike worldwide: Minigols®.
This innovative product line combines the passion for soccer and its star players with a unique foosball table that allows teams, players, and formations to be changed game after game. There's nothing else like it!
Minigols has been a hit in Europe, and now it's coming to the United States thanks to efforts from About Time, Inc., official distributor of Minigols in the U.S., located in Laredo, Texas.
With licenses from the main soccer clubs and national teams of the world, such as FC Barcelona, Real Madrid, Manchester United, Seattle Sounders, Los Angeles Galaxy, Germany National Team, Spanish National Team, Argentina National Team, Mexico National Team, and more; Minigols is a global phenomena. Are you game?